Lutron Service - Rapid Response and Reasonable Rates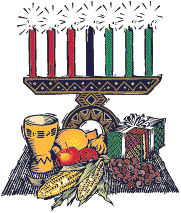 The Holidays are upon us!
– Be confident that your Lutron Lighting System is at peek performance for
your special events this Holiday season.
Perhaps you need special Zone programming for your Holiday event this year –

we have solutions to make your lighting extraordinary. We provide specific attention to your
special Holiday Lighting programming
needs.
Call NYAV now or Contact Us to schedule a visit
or inquire about our
Service Plans
to be assured that your Holiday season events will always come off a total success!
Lutron Service by Lutron Factory trained technicians for Lutron® Lighting Control Systems
N.Y.A.V. Services specializes in the service and repair of commercial Lutron® Lighting Control Systems. We offer Rapid Response times and Service Plans at rates far below the factory or the competition. To learn more about the benefits of having NYAV Services attend to your commercial Lutron Lighting Control System call us today at 917-842-8314. We offer special low rates for NYC and Philly.
Maintenance Contracts
NYAV Services specializes in offering annual Maintenance Contracts to ensure that your system is quickly taken care of when problems arise without the added expense of a service call, and not having to wait weeks in the queue for a Factory Technician to service your lighting system - at their expensive rates. Our Service Plans will keep you on budget when the unexpected happens and are far below the factory rates.
Programming and Reprogramming
Create the right lighting mood or 'green' eco power balance setting with your Lutron® Lighting Control system with a call to N.Y.A.V. Services. We offer setup, programming, and reprogramming of your Lutron Lighting System. NYAV Services can assist you in creating or changing lighting zones with dimmable fluorescent, neon, cold cathode, halogen, or LED lights. Your Lutron lighting system needs to be programmed properly for your lighting to reflect the look and feel you want to present and to be the most eco-efficient. Whether you have recently remodeled, looking to set a new lighting mood, have a special event coming, or wish to update to newer more eco-efficient 'green' lighting, N.Y.A.V. Services is here to assist you in making the changes you desire. We offer reasonable rates far below factory service call rates, while still giving you the same factory-trained staff that you deserve.
Lighting Control System Service
We service Lutron® lighting control products. Specializing in tech support, programming, and repair of the Grafik Eye System product line including:
Grafik Eye

QS
Series 4000
G-5000
G-6000
GRX-4000
GRX-3000
LCP-128



Digital microWATT™ (We are one of the few who still service these legacy systems. Lutron no longer services their Digital microWATT™ systems.)


RadioTouch
We service Lutron lighting and offer Maintenance Plans for Lutron lighting systems. Contact Us or call us today at 917-842-8314 for a quote, or to schedule repairs for your Lutron® Lighting Control and Dimming system.