Service & Maintenance of Lutron Lighting Controls
Improving Your Commercial Lutron® Lighting Control System
Keep your commercial Lutron® lighting system running its best with a call to N.Y.A.V. Services. NYAV can assist you with any setup, programming, or reprogramming changes that you desire to support your Lutron lighting control system. We offer service and support, quality maintenance, repairs, remote monitoring, and Service Plans to keep your lighting control system in top working order. Call us at 917-842-8314 to discuss your lighting control needs. We offer special low rates for NYC and Philly.
Service Plans available
Keep your Lutron lighting control system running smoothly with maintenance from the experts at N.Y.A.V. Services. We offer Maintenance Contracts on an annual basis to ensure that your system stays in peak condition, without the worry of having to wait weeks for Factory Technicians to service your lighting system.
We have 24 Hour Response Service Contracts available to provide you with Rapid Response should your system experience trouble. Our 24 Hour Response Service Contracts run half the price of Lutron factory rates while providing you with more coverage. Our Maintenance Contracts include yearly maintenance inspections and training, discounted service calls and parts pricing. Plus free online and phone support.
Contact us today for an annual Lutron Maintenance Contract service quote to give you peace of mind that your company is ready when the unexpected arises.
Remote Monitoring
We have a dedicated department that specializes in supporting the Remote Monitoring of Lutron Digital microWATT™ systems. These older Lutron systems need proper setup and regular attention and technical support to attain their peak performance. Thus providing you with the eco advantage of their dimmable fluorescents, and reducing the need for service calls. We can also handle all your lighting changes for seasonal adjustments or special events, and provide you with system performance reports on the Digital microWATT™ system so that you do not have to inconvenience your staff or risk a mistake in the programming.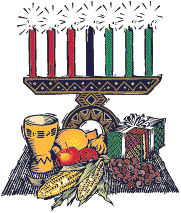 The Holidays are upon us!
– Be confident that your Lutron Lighting System is at peek performance for
your special events this Holiday season.
Perhaps you need special Zone programming for your Holiday event this year –

we have solutions to make your lighting extraordinary. We provide specific attention to your
special Holiday Lighting programming
needs.
Call NYAV now or Contact Us to schedule a visit
or inquire about our
Service Plans
to be assured that your Holiday season events will always come off a total success!
Repair of Lutron Lighting Control Systems
In addition to preventative maintenance, we offer repair services to restore your systems. When your lights stop dimming, won't turn on, or won't turn off; our experts provide you with prompt repairs to solve the problem. We also provide service solutions to meet your needs.
About Us
N.Y.A.V. Services has been servicing the Lighting Control industry since the 1990s. We are ready to provide you with the quality services that you deserve. We offer fast response and reasonable prices that are considerably lower than the competition. Our technicians are Lutron® Factory trained and will provide you with the prompt professional service and tech support you deserve.
We service Lutron lighting and offer Maintenance Plans for Lutron lighting systems. Contact Us or call us today at 917-842-8314 for a quote, or to schedule repairs for your Lutron® Lighting Control and Dimming system.